The big blue continues to innovate with amazing accomplishments
The hotel realizes new designs and architectures aesthetic and durable while still emphasizing security for children and their families.
The establishment uses innovative materials, resistant and contemporaries.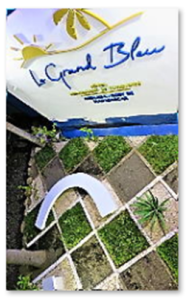 The architecture is in resonance with the ecosystem, in line with the biodiversity of the spaces created. This is typically a tropical checkered garden.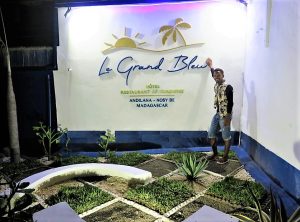 It was created by the landscape designer M. Rahal, helped gardeners. Mr Randria has chosen to use the materials of the perfume island.
Mr Bruno, Technical Manager of the big blue made a 'wall piano '..
According to the Technical Director : "we can play the piano standing". It's concrete ! It's a real pleasure to create in the unique setting of the site of the big blue on my island, It is certainly the most beautiful spot of Nosy Be ! »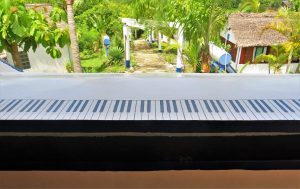 "At the big blue., We have imagination, originality and audacity in new architectures. Creativity is a pleasure on a daily basis while working. »
"It's the technical team that.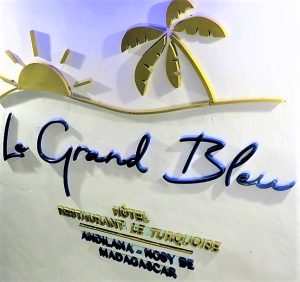 works as well in the image of all the teams in the restaurant, the kitchen, lingerie who work in this pleasant spirit : the smile while working ! »
It is the design office in France in Indre who made the logo and the letters of the "new blue", with the help of the Phill webmaster.
We still have a lot of projects in mind that will emerge... These are the projects that advance us.