The Restaurant "Turquoise".
The restaurant, at the top of the Hill and by the pool with heavenly views
ALL OUR KITCHEN AND OUR CULINARY DISHES ARE REALIZE HOME
Our restaurant "The Turquoise" offers its flavors colored around traditional Malagasy cuisine (Romazava, Hena Ritry, etc…) and European developed with local food cooked by our Chefs. We offer many dishes fish(*)..., shrimp and shellfish, you can also taste the famous "Lobster Meal" (it is a real delicacy ! between 1 and 1,2 kg per person), our smoked fish home... or opt for the menu of the day including : entry, dish, dessert ; with 2 possible choices. (*) Sailfish, carangues, Kingfish are also caught by our friends reviews anglers big. Your Menu served before the infinity pool and the idyllic, panoramic view : breathtaking ! Other flavors are also possible with our vegetarian menus. It's like the song "this is a Blue House.", lean-to to the Hill '... Enjoy your meal !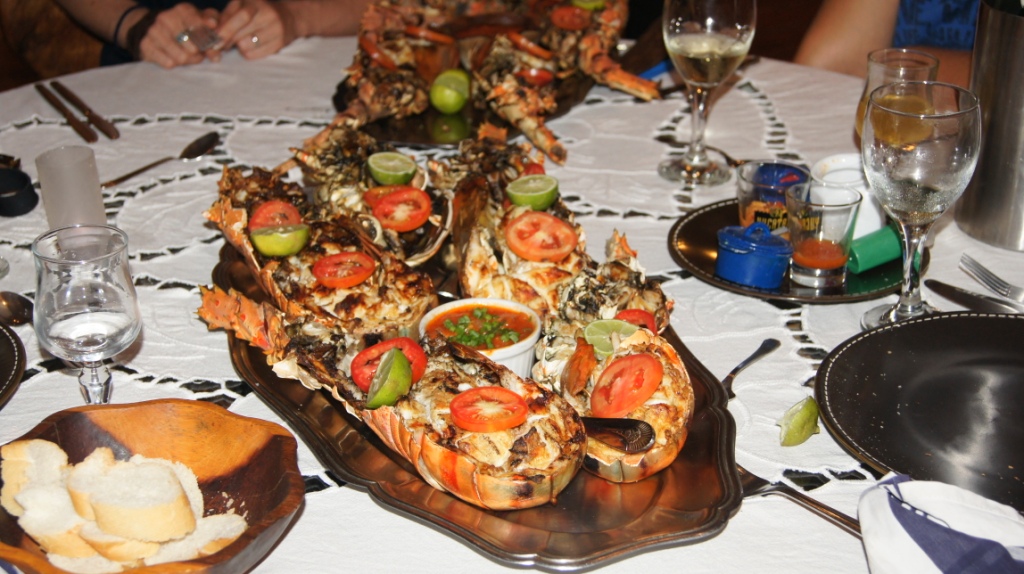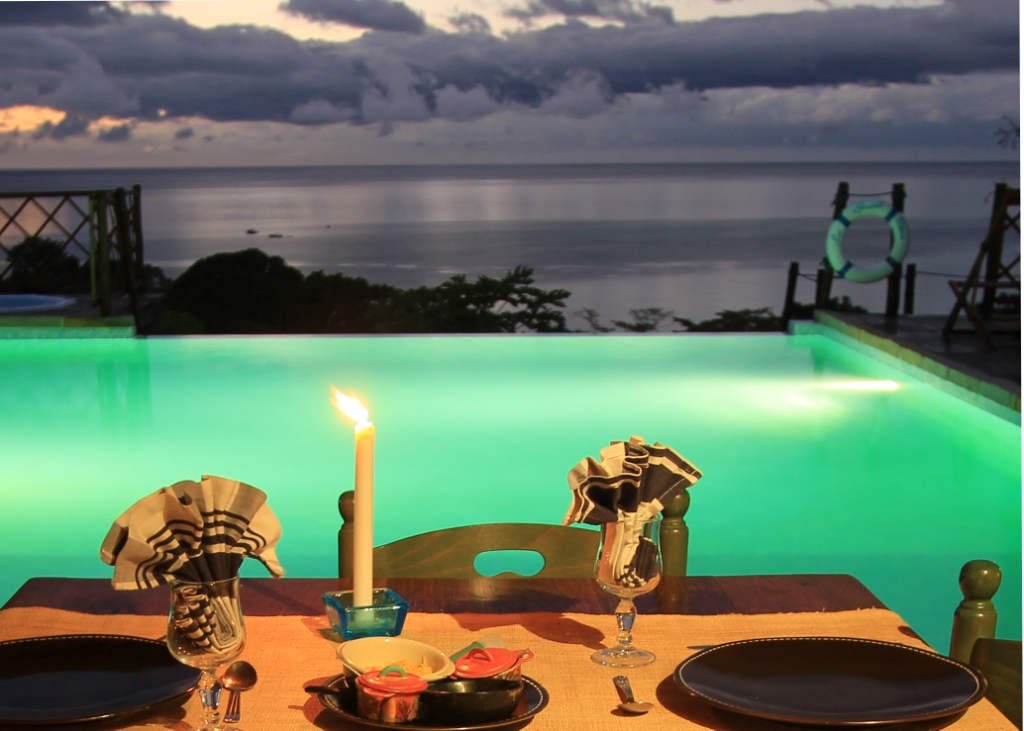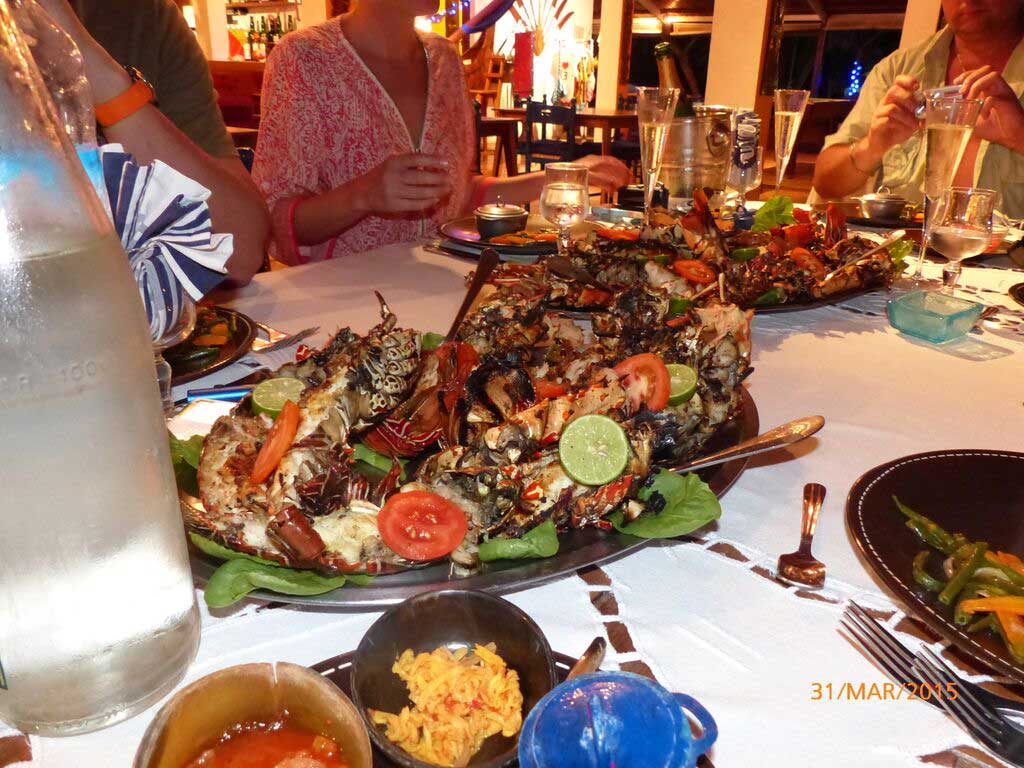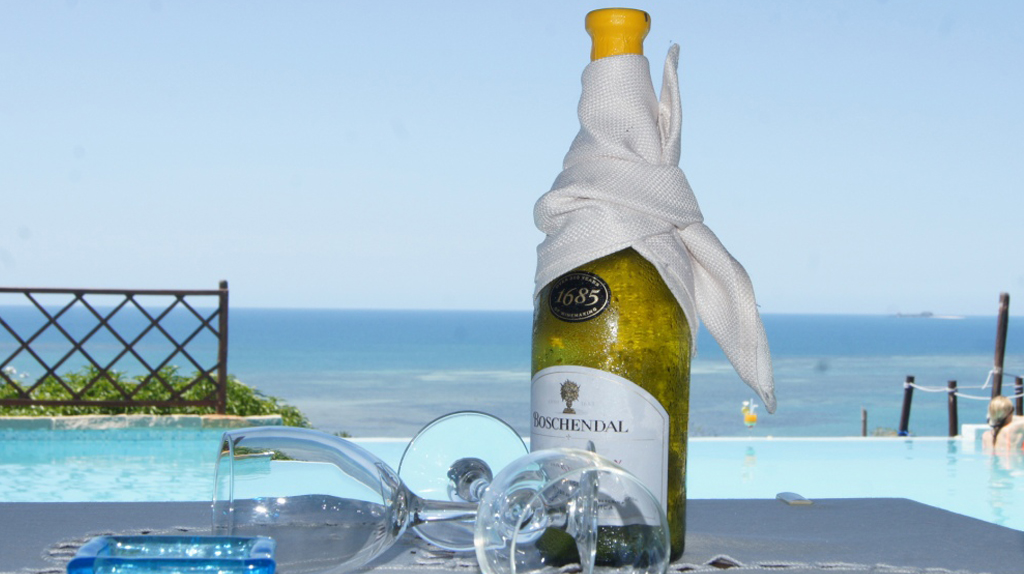 The suggestions of "Chiefs".
The restaurant "Turquoise". welcomes you to taste the tropical flavors around a gourmet kitchen, inventive and traditional.

Tartare of fish to pink berries of Nosy Be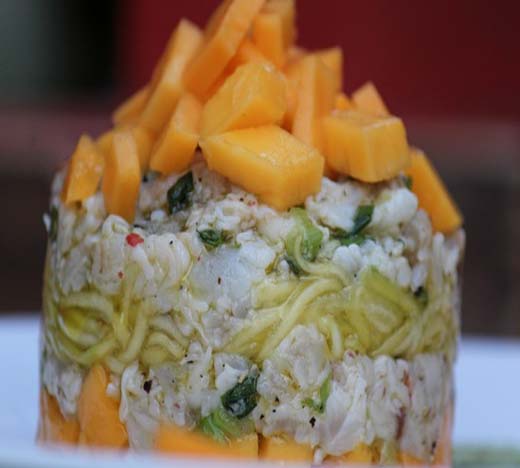 Smoked fish House on a bed of salad

Sambossas Nosybeens with vegetables
Fresh tagliatelle with smoked fish of
Fricassee of shrimp flambéed with Pastis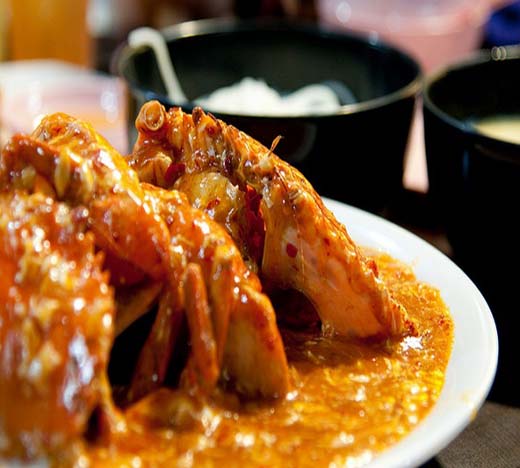 Chicken and sauce vanilla of Madagascar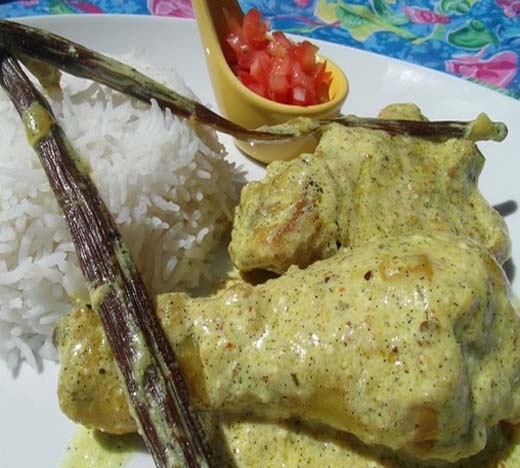 Brochettes of swordfish grilled with Mint butter (*)
Mini Zebu to the 3 butters
(*)All our fish come from local fishing. According to the season : Barracuda, swordfish, grouper or Wahoo or trevally....
The famous meal Grilled Camaron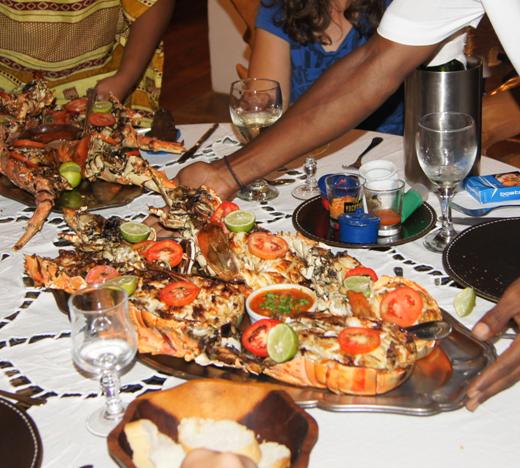 The Camaron are the prawns from Madagascar, they are grilled on the barbecue
In half board : + 13.00 €
Formula full Board : + 10.00 €
Order 48 Before:, following arrival.
Floating Island to the vanilla of Madagascar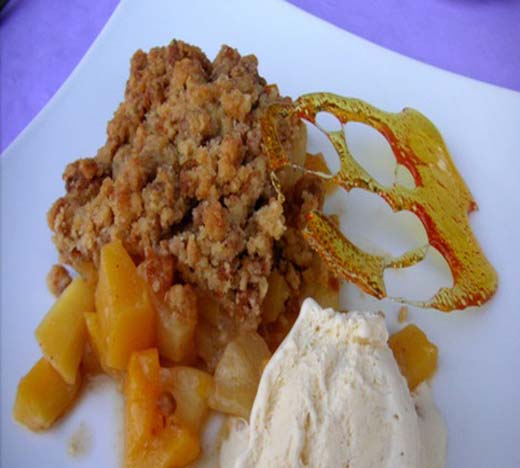 The garden banana flambéed with rum of Nosy-Be
Reserve your table by filling the form below
Le Grand Bleu is certainly one of the only institutions to offer a dual panoramic view. The lounges are very ventilated. The music is sweet and varied.... … The hour of the aperitif, arranged rums enthusiasts revel in the many facts nectars House. Drink with moderation. .