The 7th edition of NOSY BE TRAIL 2019, edition became INTERNATIONAL
This edition was a success with nearly 200 runners for editing 2019 ; 70 runners came from all over the world : Europe, Japan...
Also with, many runners and champions of the Indian Ocean including Reunion, Maurice, Mayotte and of course Madagascar, also responded on 7 December 2019 for the course of the 35 kilometres with a vertical drop of 2 400 metres.
This new route has led to the discovery of the 270 Atsoa volcano with incredible panoramic views of Nosy Sakatia, the entire Andilana peninsula and Befotaka Bay. This final test 3 kilometers from the finish at the grand BLEU hotel of NOSY BE was difficult in the legs of some riders.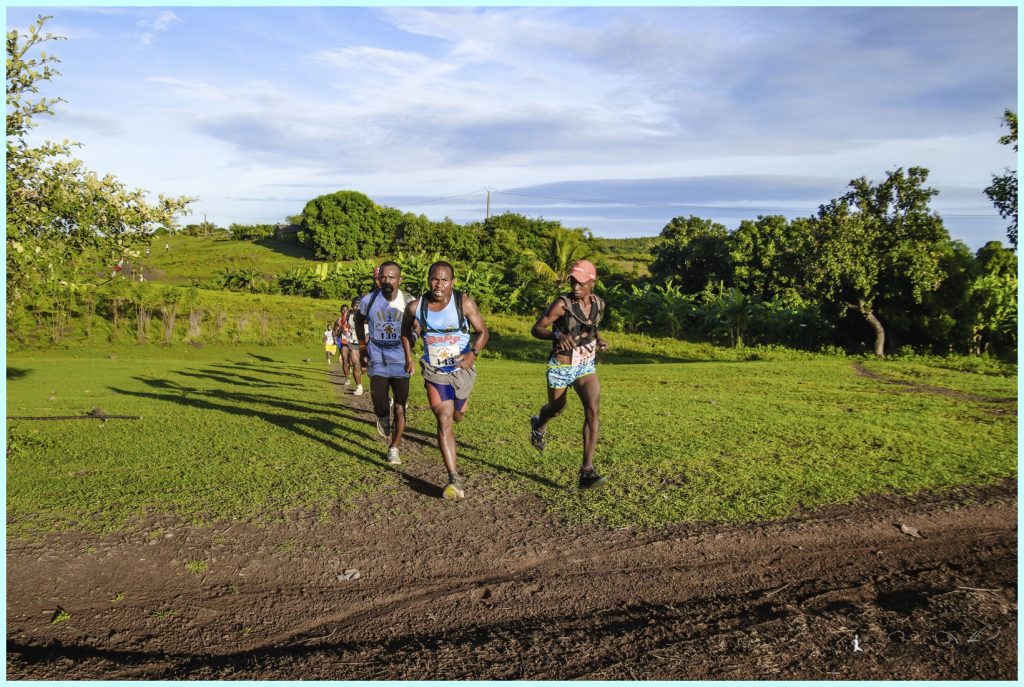 With RANDORUN OI, we are pleased to announce the 8th edition 2020 the Saturday 5 December 2020 with 3 Events :
==> The NOSY BE TRAIL 2020 : 35 KMS
==> THE RELAY 2020 2 x 17,5 KMS
Novelty : a new relay race at Mount Passot, Nosy Be's highest focal point,
==> The Discovery and Photos in the Nature Guided Hiking of Nosy Be 12 KMS
Accompanied by the village guide : visit of the Atsoa Volcano, zebus plain, Lake Andjavibe, the nature trail with the discovery of the endemic flora and fauna of the Island of Perfumes, visit a rice paddy...
Novelty : Malagasy meal in a local village
Memberships and bookings at the Big Blue will be available early 2020, we'll let you know soon.
For more information before, you can join us at : contact@legrandbleunosybe.com
Thank you Serge Pothin for these beautiful photos of NOSY BE TRAIL 2019