CONCERT UNIQUE Nully Ratomosoa and his Group on Saturday 20 July to the big blue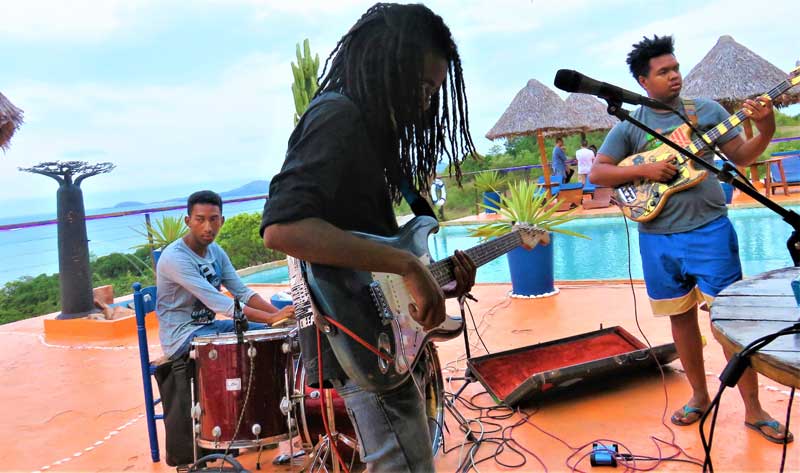 The 1st Concert : from 19: 00 to 20 H
2th Concert from 21 H to 22 H.
At ticket offices closed
Exclusively for guests and residents to the big blue
The big stars and legends of Malagasy music to tear it. Fell in love for the bass and jazz, especially that of Marcus Miller in adolescence, He took his first steps in musical jungle with Din Rotsaka, continues its merry way with jurisdiction Mena, Tsiliva or party. The "tropical" bassist behind is yet a jazz buff, a great funk musician who wants to flourish !